At Hudson Health & Spine, we focus on gentle, safe, and effective chiropractic care for your whole family. Let us help you turn your goals into reality.
Chiropractor Nanuet NY
Hudson Health & Spine
We are a Chiropractic and Physical Therapy care clinic aimed at providing natural healing, strengthening, and overall physical wellbeing within our practice.
Hudson Health & Spine's mission is to be the best chiropractic office in Nanuet by adjusting, educating, and empowering people in our community towards optimal health and wellness. Chiropractic has been shown to not only significantly relieve pain and irritation but can help the nervous system flourish and grow. We want you to have the best experience at Hudson Health & Spine by giving you the best treatment options for your condition.
Our chiropractic care is integrated with specific whole health and wellness that takes the fundamentals of treatment and adds greatly to the success of our patients long term. Chiropractic at Hudson Health & Spine in Nanuet works by removing subluxations (misalignments) in the spine, thereby relieving pressure and irritation on the nerves, restoring joint mobility, and returning the body back to a state of normal function. Since our practice takes the time to be thorough with each patient's specific condition, we find a high success rate of recovery from injuries and daily wear and tear, and an ability to thrive after treatment.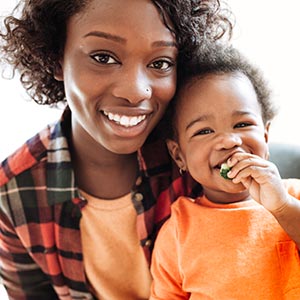 Our family chiropractors will welcome you with open arms for all of life's changes, from pediatrics to your golden years.
Patients that come to our office feel comfortable and we help families reach their goals toward better health.
The team at Hudson Health & Spine is available to help you with any questions you may have about care for your family.
Most Major Insurances Accepted:
Aetna | BCBS | Cigna | Emblem | Fedelis Care | GHI | HIP | The Empire Plan | Meritain | MHBP | MVP | Oxford | Pomco | Qual Care | UMR | United Healthcare | 1199SEIU | Car Accidents | Workers Compensation | Medicare
Why We Became A Chiropractor & Physical Therapist Office in Nanuet
We became a chiropractor and physical therapist in Nanuet, NY to give our patients an accessible, easy to reach location that remains at the hub of Rockland County. Nanuet is the third largest hamlet in Clarkstown, and is situated directly between Bear Mountain and Manhattan.
Common Conditions We Treat
Common conditions treated at Hudson Health & Spine in Nanuet include but are not limited to:
Ankle Injuries
Arthritis
Auto Accidents
Bulging / Herniated Disk
Bursitis
Carpal Tunnel Syndrome
Foot Arch / Heel Pain
Frozen Shoulder
Golfers / Tennis Elbow
Headaches
ITB / Iliotibial Band Syndrome
Joint Stiffness
Jumpers / Runners Knee
Low Back Pain
Muscle Pulls / Tears / Tightness / Spasm
Neck Pain
Numbness / Tingling
Pinched Nerve
Plantar Fasciitis
Pregnancy Related Stiffness / Pain
Sciatica
Scoliosis
Shoulder Pain / Rotator Cuff Syndrome
Sports Injuries
Tendinitis
TMJ or TMD
Whiplash
Work injuries
Ect.
What Kind of Training Does a Chiropractor Have?
Chiropractic doctors go through a minimum of four years of schooling at a chiropractic college, generally preceded by an undergraduate degree in the basic sciences or several years of experience in a prior relevant health care field.
Students of chiropractic care must spend a minimum of at least 4,200 hours with their teacher, and a minimum of 1,000 hours of fully supervised clinical training with an instructor as they learn the appropriate diagnosis and treatment techniques to help heal your body and restore it to its natural, fully functioning state.
At Hudson Health & Spine, our chiropractic team is ready to meet with you to discuss your needs. We will help to design a program that is right for you. We look forward to meeting you.